Paul Brandley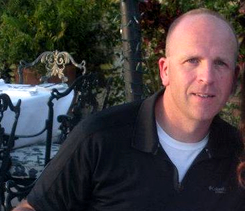 President – Lead Instructor
Paul Brandley has been a police officer for the past eighteen years and currently serves as a Detective Sergeant and Team Leader/ Training Coordinator for his agency's 22 man SWAT Team. Paul has a Master's Degree in criminal justice, and is a graduate of the 226th Session of the FBI National Academy. He serves as the Vice President of the Rhode Island Tactical Officers Association, is a member of NTOA, Florida SWAT Association, NRA, & the FBINAA. Paul assisted in developing training standards for all RI tactical teams as mandated by RI POST, and has also conducted evaluations on agencies submitting their training programs for certification. Paul has trained state, local, and federal law enforcement officers, as well as military personnel. Additionally, he has served on personal protection details for celebrities, and been published in several law enforcement periodicals.
---
Will C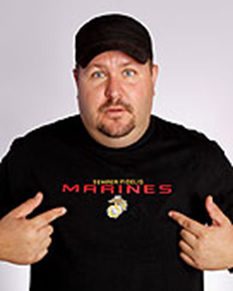 Actor, Comedian, Spokesman for Kodiak Tactical Systems
On the dare Will C took the stage at The World Famous Comedy Store in La Jolla, CA in the spring of 1995, caught the comedy bug and never looked back. After finishing his stint in the Marine Corps and then another round in the Army, oh, he was in the Air Force as well, Will C hit the road running (or fast walking) and hasn't looked back since.
Also a talented actor who was taught by the amazing Marty Pope, you've seen Will C in such great hits as "Yes Man," "Seven Pounds," and "Never Surrender," maybe even remember him from "Article 99" or "Mr. and Mrs. Bridge". He is a regular on the TruTv hit show "Storage Hunters", and has been featured on such great shows like "Monk", "Numb3rs", "Knight Rider", "MANswers", "Family Jewels", and the list goes on and on.
Will C just came off tour with The Monsters of Comedy traveling the United States and Canada and has recently joined The GI's of Comedy Tour where he will be bringing laughter to the troops all over the world.
Will C. has become an official representative of Kodiak Tactical Systems
There's no doubt Will C has established himself as one of the "Must-See" acts on the circuit today!!!
To learn more about Will C check out the links below.
http://www.imdb.com/name/nm2757001/
http://www.youtube.com/watch?v=xEBH3NqZDBo