Paul Brandley
President / Lead Instructor – Kodiak Tactical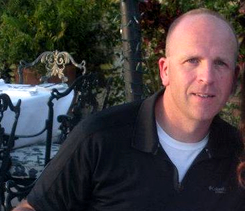 Experience
Paul Brandley has been a police officer for the past eighteen years and currently serves as a Detective Sergeant and Team Leader/ Training Coordinator for his agency's 22 man SWAT Team.
Paul has a Master's Degree in criminal justice, and is a graduate of the 226th Session of the FBI National Academy. He serves as the Vice President of the Rhode Island Tactical Officers Association, is a member of NTOA, Florida SWAT Association, NRA, & the FBINAA.
Training
Paul assisted in developing training standards for all RI tactical teams as mandated by RI POST, and has also conducted evaluations on agencies submitting their training programs for certification.
Paul has trained state, local, and federal law enforcement officers, as well as military personnel.
Additionally, he has served on personal protection details for celebrities, and been published in several law enforcement periodicals.
Kodiak Tactical Systems
Kodiak Tactical Systems is operated by Law Enforcement professionals to provide reliable Breaching Tools built on Experience and Knowledge.
Paul founded Kodiak Tactical when he realized there was a significant hole in the tactical industry, specifically in the area of breaching tools.
BREACHING TOOLS